The IFPS recently held its 2020 Annual Meeting like most other organizations – Virtually! Members can log in to read the Meeting Minutes.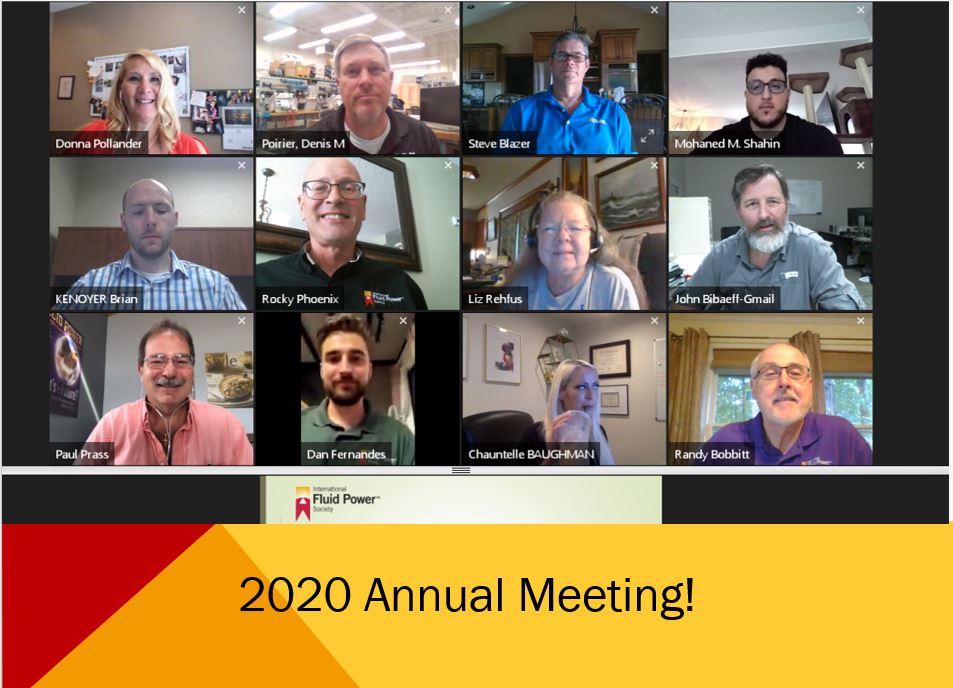 Meeting virtually was not the same as meeting in person - still, the Board of Directors, Education, Marketing, Membership and Certification Committee members worked on strategic projects to help our members and to educate and certify professionals in the industry.
Projects for 2021
The Upgraded Mobile Hydraulic Mechanic Certification is in its final stages for development. Keep your eyes out for an exciting upgrade to the MHM certification program developed for today's mobile hydraulic mechanics.

Mentorship Program – a subcommittee was formed to explore mentorship opportunities and investigate the prospect of a Mentorship Program. Any IFPS member may join in this exploration.

Non-technical / Associate Certification – a subcommittee was formed to begin writing a study manual for a non-specialist certification for those who communicate fluid power information, such as product part numbers, standard options, promotions, and available services. Fluid Power Associate certification will require a written test. This Certification will be geared toward inside sales, customer service, parts personnel, clerical and support staff, and entry level positions. Candidates could have no or minimal fluid power knowledge/experience; however prior basic hydraulic/pneumatic education/training is recommended. This subcommittee is seeking active certified professionals to volunteer for technical writing.

Fluid Power Symbols Library - a subcommittee was formed to investigate the possibility of offering our fluid power symbols library to our members.
Contact akayser@ifps.org if you would like to get involved on a committee or a shorter-term subcommittee (both meet via conference call a few times per year.)